Barcode Scanner Module Embedded Medical Blood Analyzer
Aug. 02, 2017
Embedding the small barcode scanner module into the medical blood analyzer can identify the patient's identity by scanning the bar code of the label on the blood test tube.Matching detection and sending detection commands, this bar code recognition technology, and medical blood analyzer perfect combination to create a "smart medical" new projects. According to the survey, most of the domestic hospitals have achieved automated test upgrades, whether it is medical management or service levels have been greatly improved.
Barcode scanner as a medical blood analyzer's "electronic eye", to give full play to the bar code automatic identification, acquisition, and data transmission function.The patient's identity information one by one correspondence and generate bar code information, and then identified, and sent the information to the blood analyzer.Through the automatic detection of the final test results will be recorded to the detection system, it can provide a more efficient report for the doctor.For patients, they can not wait in line through the self-service Kiosk.The barcode scanner module embedded self-service Kiosk can read the bar code above the report card to achieve payment and print a small ticket, which greatly improves the level of health care.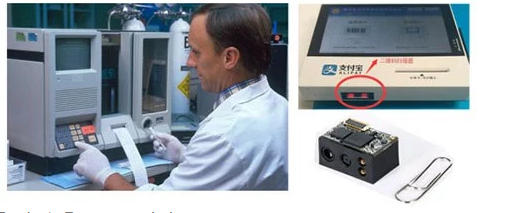 Products Recommended:
1.LV3296 2D Small Barcode Scanner Module-Can Be Embedded Into Medical Self-service Device
LV3296 has an interface is TTL232 and it weighs only 5 grams and fits easily into even the most space-constrained equipment and the small size such as data collectors, meter readers, ticket validators and PDA.Low current draw of the devices allows the modules to be integrated with minimal mechanical modifications.The LV3096 also features an industrial grade sensor with no moving parts to wear out and the product is carefully designed based on years of industry knowledge for easy integration into OEM devices.